Sara Humphreys is the award winning author of the Amoveo Legend series. The third book in the series, UNTAMED, won two PRISM awards–Dark Paranormal and Best of the Best. The first two novels from her Dead in the City series have been nominated for the National Readers Choice Award. Sara was also a professional actress. Some of her television credits include, A&E Biography, Guiding Light, Another World, As the World Turns and Rescue Me.
She loves writing hot heroes and heroines with moxie but above all, Sara adores a satisfying happily-ever-after. She lives in New York with Mr. H., their four amazing sons, and two adorable pups. When she's not writing or hanging out with the men in her life, she can be found working out with Shaun T in her living room or chatting with readers on Facebook.
To book Sara for a speaking engagement for your school or writers group, send an email to sara@novelromance.net
Have Sara's ebooks? Get a personalized Authorgraph message!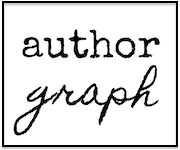 For rights questions, please contact:
Jeanne Forte Dube
Forte Associates
250 West 57th Street, Suite 2302
New York, NY 10107
Phone: 212-245-2919
Fax: 212-245-4042
forteassociates@gmail.com