Sara is a graduate of Marist College, with a B.A. Degree in English Literature & Theater. Her initial career path after college was as a professional actress. Some of her television credits include, A&E Biography, Guiding Light, Another World, As the World Turns and Rescue Me.
Sara is the President of Taney Speaker Training, which specializes in public speaking, presentation development and communication skills training. She has trained executives at Verizon, Bristol-Meyer Squibb, Westchester County and the United States Navy.  Her speaking career began with Monster's Making It Count programs, speaking in high schools and colleges around the United States to thousands of students.
Sara has recently expanded her business to include Career Coaching for Authors which helps writers build their brand and expand their presence in the industry.
Sara has been a lover of both the paranormal and romance novels for years. Her sci-fi/fantasy/romance obsession began years ago with the TV Series STAR TREK and an enormous crush on Captain Kirk. That sci-fi obsession soon evolved into the love of all types of fantasy/paranormal; vampires, ghosts, werewolves, and of course shape shifters.
Sara also serves as Chat Hostess at Discover a New Love and can be found partying with various authors and readers at this hot online book club. 
Sara is married to her college sweetheart, Will. They live in Bronxville, New York with their 4 boys and 2 insanely loud dogs. Life is busy but never dull.
To find out more about Taney Speaker Training & available workshops, visit the TST website for more information.
Have Sara's books on ebook? Get a personalized Authorgraph message!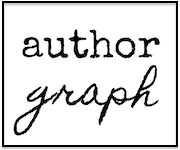 Want Sara to be a guest blogger or have her on your blog for an interview?
Please contact:
Sara@novelromance.net
For rights questions, please contact:
Jeanne Forte Dube
Forte Associates
250 West 57th Street, Suite 2302
New York, NY 10107
Phone: 212-245-2919
Fax: 212-245-4042
forteassociates@gmail.com