Sara is a graduate of Marist College, with a B.A. Degree in English Literature & Theater. Her initial career path after college was as a professional actress. Some of her television credits include, A&E Biography, Guiding Light, Another World, As the World Turns and Rescue Me.
In addition to being a multi-published author, she is the President of Taney Speaker Training, which specializes in public speaking, presentation development, and communication skills training. She has trained executives at Verizon, Bristol-Meyer Squibb, Westchester County, Excelsior College, Bettis Labs, and the United States Navy.
Sara has been a lover of both the paranormal and romance novels for years. Her sci-fi/fantasy/romance obsession began years ago with the TV Series STAR TREK and an enormous crush on Captain Kirk. That sci-fi obsession soon evolved into the love of all types of fantasy/paranormal; vampires, ghosts, werewolves, and of course shape shifters. Her novels have been recognized in several contests and in 2013 her novel UNTAMED won two PRISM Awards: Best of the Best and Best Dark Paranormal.
She has been married to her college sweetheart, Will for 20 years. They live in New York with their 4 teenage boys and 2 insanely loud dogs. Life is busy but never dull.
To book Sara for a speaking engagement for your school or writers group, send an email to sara@novelromance.net
Have Sara's ebooks? Get a personalized Authorgraph message!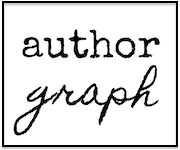 For rights questions, please contact:
Jeanne Forte Dube
Forte Associates
250 West 57th Street, Suite 2302
New York, NY 10107
Phone: 212-245-2919
Fax: 212-245-4042
forteassociates@gmail.com